Table of Contents
Best Online Gun Stores
Best Online Ammo Stores
Whether you are after personal protection, practice shooting or hunting, purchasing a gun has never been a more challenging task. Deciding on the best place to buy guns depends on many things. First, you want some variety. You have probably done your research and you know exactly what type of gun you want – or even the make and the model. Second, you do not want to spend a fortune. Whether you go online or in real life, you want good value for money.
Furthermore, when shopping online, you want to ensure that you get an authentic gun. There are lots of stores out there. Opt for an authentic store with a good reputation, rather than a random one – even if the prices are a bit higher. You want the real gun and not an imitation – fake guns may malfunction and get you injured or even killed. With these thoughts in mind, here are some of the most popular gun websites, as well as what you can expect from each of them.

Palmettostatearmory.com – Probably the best place to buy guns online
Palmetto State Armory aims to bring in as many legal guns as possible, so you can count on an exquisite variety. The best part about it is the fact that you will always find great stock on it, so you are less likely to wait – great for generally out of stock guns. Prices are fair and low compared to other stores – the shop has simply adopted a different strategy. It sells inexpensive guns to plenty of people.
In terms of deals and special offers, they change quite often. You will find plenty of special offers, as well as guns that are slightly more expensive. Value for money is excellent. As for the variety, expect to find modern guns, as well as a few discontinued models. Generally speaking, this is one of the top gun websites for those who want the latest technologies.
It is important to know that not every gun is sold with a warranty. If you find a super cheap deal, double check the warranty – sometimes, it may not have one. This is the reason and on the same note, there might be a reason wherefore you cannot get a warranty. With all these, Palmetto State Armory is still one of the most comprehensive and fastest-growing gun websites in the USA.
As for the actual guns, you will find all kinds of assault rifles, tactical guns, pistols, handguns, traditional rifles or shotguns, among others.
Pros
Excellent value for money
Good selection of guns
Many special offers
Cons
Not the best choice for old or vintage guns
Guns.com
Guns represents the best online gun store if you are after old-fashioned models. Whether you want to bring back the first gun you have ever owned or you have fallen in love with a vintage model, this is the best place to buy a gun. It is worth noting that the website is dealing with used guns only – nothing to worry about, as each gun is inspected and reconditioned before going out for sale.
The full inspection is a must when going for used guns. You do not want to end up with a dud. You would have to test the gun upfront and perhaps hire a professional to ensure it is safe to use – Guns does it for you. While there are all kinds of guns out there, this shop has a special section for collectors. You will find guns that you would normally struggle to find somewhere else, which is a major plus.
Each gun is analyzed to the highest standards – you get what the website advertised for. Sure, you might be able to find better deals on general websites allowing people to sell their own guns. You might find the real gun, but you could also end up with a scam – not to mention the necessity of inspecting the actual gun. This is why Guns does everything for you.
Apart from guns for collectors, you will find plenty of other items, including ammunition. Some of the main categories on the website include handguns, rifles, shotguns and even new, yet used releases. There is also a special category for military classics.
Pros
Every gun goes through a thorough inspection
Rare collector's items
Military classics for sale
Cons
Not the best online gun store for new guns
Sportsmans.com – One of the best online gun stores for wilderness adventures
Sportsman's is one of the best gun websites if you are after practice shooting and hunting. It has a wide variety of options suitable for those who enjoy adventures in the wilderness. You will find various types of rifles and shotguns, as well as assault rifles. Of course, the website is not limited to these categories only, since you can also find short-range guns.
Sportsman's has an impressive fan base all across the USA due to its constant updates. Whenever a new gun kicks in, there is a pretty decent chance you will find it online, especially if it can be used for sports or hunting. Apart from modern guns, you will also find a bunch of older guns – mostly classics that have gained notoriety for their efficiency overtime.
Prices will not let you down either. Sportsman's goes somewhere in the middle category. Some guns are cheaper than on other websites, while others might be slightly more expensive – it is always wise to shop around, but only stick to certified retailers. Moreover, you will find a few luxury guns as well – the types you are less likely to find in other stores.
The customer service is one of the elements making Sportsman's stand out in the crowd – great for advice and more details about certain guns.
Pros
Both new and old models
Excellent for hunting and other outdoor activites
Good customer service
Cons
Not too many general guns, but guns that are mostly aimed at sports
Brownells.com – One of the best online gun dealers for high-quality standards
Brownells is probably the world's largest online gun store if you are after quality. While around for about 80 years, the store has mostly specialized in sports and hunting guns over the past years. The best part about it? You are about to deal with professionals. Brownells employs actual gunsmiths and veterans, so you can leave yourself in good hands.
Everyone involved in the manufacturing process takes pride in the final result. Brownells is so confident in its guns that they feature two different guarantees – one of them known as the personal forever warranty. Grab the catalog or explore the official website and you will find around 1,500 firearms. Quality comes first, hence the necessity to avoid stores providing access to thousands of guns – they lose track of quality and many of them will not be in stock anyway.
Brownells is one of the best online gun dealers for those who are after shotguns and rifles – you will find pretty much anything you can think of. You will also find automatic and black powder stuff. The website allows searching in small details with numerous filters – price, cartridge, finish, schematics and so on. Therefore, if you know precisely what you are after, you will find it in no time.
Just like any other store, Brownells will also have some guns out of stock. Luckily, you can check the in stock category to ensure there are no unpleasant surprises.
Pros
Forever warranty
Can take returns through retail stores
Optics are also available
Cons
Ammunition cannot be returned
Cabelas.com
Cabela's takes the gun shopping experience to another level. If you are experienced and already know what you want, chances are you will find it in no time. But what happens if you are new and clueless? Cabela's could be the best place to buy a handgun if you need a bit of education.
It features a section with comprehensive guides on what to look for in a gun or how to assess your personal necessities and expectations. It is part of a larger conglomerate, providing access to all kinds of sports equipment, so you will find more than just guns. You can find camping equipment or perhaps boating and ATV gear.
As you get to the gun section, you will find centerfire rifles, pistols, shotguns, rimfire rifles and so on. Most guns are brand new. You will find a section for used guns as well – thousands of different options at any given time.
Finding the desired gun is a matter of time only – lots of searching filters. You can search by brand, availability, cartridge or gauge, action, hand, price or location. The customer service is less likely to let you down, especially if you are still undecided.
Pros
Comes with detailed guides on how to choose the right gun
Free shipping on larger orders
Both new and used guns for sale
Cons
Strict requirements about returning guns by mail or in-person
Eurooptic.com – The best choice for snipers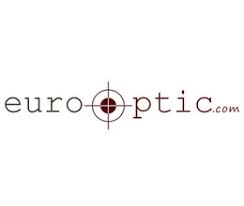 Whether you are a professional hunter doing long-distance shots or you train for a competition, Euro Optic is the way to go forward. The website is suitable for certain categories of users only. For example, you will find some good choices if you are a beginner who is aware of their needs. It is also recommended to those who are more experienced and look for high-end scopes.
On the other hand, Euro Optic is not the best online gun shop if you are just experimenting – you think you might like long-distance shots, but you are not 100% sure. The website specializes in items that cost more than the average rifle. All in all, you will find the kind of stuff the military relies on in the desert, as well as accuracy gear and military-powered rifles.
Apart from general stuff, Euro Optic has a section with rare finds as well. You will also find layaway – ideal if you want plenty of stuff, but you should not buy it immediately. Other than that, if it involves a scope, you will find it there – for instance, some people rely on Euro Optic to purchase laser rangefinders for their hunting sessions.
The website brings in access to used gear too, as well as binoculars and plenty of special offers. Prices are suitable for what you are getting – while not cheap, you will get good value for money.
Pros
Impressive range of scopes
Gunsmithing
Can reserve items with a deposit
Cons
Limited gear on shotguns, pistols and other firearms except for rifles
Primaryarms.com – Great for variety
Primary Arms is one of the top online gun stores if you want some variety. You will find all kinds of gear – thousands of items – in a bunch of different categories. Simply put, you can go for handguns, assault rifles, bolt action rifles, shotguns, short barrel rifles and so on. As for other gear, there are numerous items in sound suppressors, barrels, buffers, concealed carry categories or ammo, among others.
The pricing is fair for the quality you get. You will find new items, as well as older stuff – most commonly, you will find the most popular items on the market, so you are less likely to run out of stock stuff. Some items will cost less than on other websites, while others will be slightly more expensive, so it pays off to shop around.
Primary Arms offers various special offers on a regular basis. Codes are often displayed on the main page – you can get a certain percentage off your order if you use a code, so you can always reduce the actual price. If you are after bargains, check the two special categories – one for items on sale and another one for clearance products.
Finally, apart from guns and ammo, you can get lights, lasers, optics, duty gear, shooting gear and clothing too.
Pros
Good variety of items
Good value for money
Extra items and categories
Cons
Not suitable for vintage or collector's items
Sportsmansguide.com
Sportsman's Guide is not necessarily specialized in shooting gear and equipment, but it has become one of the best gun stores due to its good variety of items. The website is specialized in sporting stuff, so apart from shooting gear and firearms, you will also find stuff for fishing, boating, camping and so on – lots of stuff for outdoor enthusiasts.
When it comes to guns, you have multiple categories – a bit confusing if you are not sure what you want, but great for those who know precisely what they need. You have numerous handguns and pistols, gun safes and storage items, rifles – multiple types, a series of different shotguns, black powder items and airguns or BB guns.
There are a few special categories to look around – new arrivals, on sale or clearance. At the same time, users can join a buyer's club and benefit from various discounts. In terms of variety, Sportsman's Guide is not a specialized website for guns, so you can find good deals around, as well as offers that may not seem too attractive.
If you are after rare finds or vintage items, look elsewhere – this website only brings in the most common firearms on the market.
Pros
Good discounts for members
Plenty of other items for outdoor activities
Well organized in categories
Cons
Not a specialized website for guns
Basspro.com
Buying cheap guns online has never been easier. Bass Pro might be the biggest online gun dealer if you are after classic stores with no fuss. Basically, you can shop online, but you can also rely on brick and mortar shops – simply walk into a shop, ask for advice, try a gun or two and make a more informed decision.
Bass Pro is specialized in different types of sporting equipment and not just guns. When it comes to guns, you have a few different categories – centerfire rifles and pistols, rimfire rifles and pistols, among a few other categories. There is plenty of ammo to purchase too, not to mention optics, scopes, shooting accessories, gun storage items or parts.
Most guns are specifically designed with hunting purposes. The store provides free shipping to larger orders if you decide to shop online. You can buy more expensive items in monthly installments too – 0% APR for certain deals. Some of the top brands you will find include Sako, Savage, Winchester, Springfield and Glock, among many others.
As for prices, certain special offers will put some guns way under the market value, while others are average in costs.
Pros
Good selection of hunting guns
Brick and mortar stores
Educational section and guides on the website
Cons
Newest technologies are not introduced right away
Impactguns.com – Good for special offer deals
Being around for about two decades, Impact Guns is one of the most trusted names on the market and the best online gunshop if you know precisely what you need. The website is well categorized to ensure you go to the right place. You got guns, ammo, parts, accessories, gear and more importantly, hot deals getting upgraded on a regular basis.
When it comes to guns, you have plenty of choices – handguns, rifles, shotguns, black powder guns, class 3 guns, left hand guns, home defense guns and so on. If you are into competitions, you have a special category for such items. Then, there are hundreds of rare or collector's guns – including military classics.
Prices are fair and many of them go way under the competition. Apart from the hot deals, you will find significant discounts – even more than 50% – on multiple guns, including rare collector's guns. These offers change quite often, so you need to check back regularly if you are waiting for your favorite gun to go down in price.
Other than that, apart from ordering online, you can also order by phone.
Pros
Plenty of special offers and hot deals
Good variety of guns
Good for rare finds
Cons
No comparison tools for the least experienced users
Creedmoorsports.com
Creedmoor Sports takes this venture to another level. This is the best online gun dealer if you want quality. Indeed, prices for quality are a bit higher than average, but you get what you pay for. Get ready to discover some of the world's most famous guns, as well as parts and gear featuring top-notch German engineering.
If you are after new guns and technologies, check out the category on new items. If you want something inexpensive, go check the sale category – not too many special offers, but they update quite often. The same goes to the bargain bunker category. Educational guides are also available in a different category for newbies.
When it comes to actual guns, you have a few different types of rifles, as well as a bunch of products in each category. The website brings in more parts and accessories than actual guns – you can also buy ammunition. Expect to find popular items, like guns from Koda, Springfield or Anschutz. There is not too much variety, but Creedmoor Sports has made it pretty obvious – it is specialized in hunting equipment.
Stocks are updated every 24 hours, so if you are not sure about something, simply call upfront to double check.
Pros
Good value for money
High quality rifles
Lots of accessories and gear
Cons
Not a great selection of firearms
Faxonfirearms.com – Suitable for more experienced users
Faxon Firearms is the best website to buy guns for those who expect professionalism. The company has collaborated with various associations in the past and has managed to put parts and technologies everywhere – from the national defense system and the ocean to Mars. When it first came out, Faxon Firearms was a technology company.
With time, things changed. The company has gained notoriety overnight when it came up with ARAK 21. The gun is a mix of AK 47 and AR 15. It brings in the best features in both guns, but it also eliminates their main drawbacks. Basically, this is probably the most advanced assault rifle you can find out there – buying it from the source ensures there will never be any issues with it.
Those who rely on this website know they can find the ultimate technologies on the market. Moreover, users can benefit from superior pistol barrels – another reason for the popularity of this store, as well as hundreds of innovative accessories. Its reputation is a good thing, but it is also worth noting that things sell out pretty fast, so you have to constantly keep an eye on the website.
Pros
The name behind ARAK 21
Many OEM parts and accessories
High quality stuff
Cons
Quality items cost a bit more than average stuff you can find in other stores
Natchezss.com
Natchezss has specialized in bringing together the world's largest brands and most popular items. The company is not necessarily a gun dealer, yet it is often categorized as the best online gun store for those who are after accessories. It also provides access to fishing, hunting, camping or survival accessories and stuff.
Described to be a sporting website, Natchezss does not really sell guns. Indeed, you can find a bunch of airguns and similar stuff – top brands like Hatsan, Umarex, Gamo or Daisy. But then, there are no real guns for sale. So, what makes this website so popular among users then? Easy – the wide variety of accessories.
Moving on, there are thousands of items in bipods, shooting sticks, cleaning accessories, eye and ear protection, gun safes, cases, ammo, bags, optics and scopes. There are not too many special offers for bargain hunters, but prices are relatively low. You have a wide variety of items too, so there is something for every budget out there.
Pros
Excellent for accessories and gear
Good for various outdoor activities
Suitable for all kinds of budgets
Cons
Limited selection of guns
Opticsplanet.com
Optics Planet used to be among the primary choices for all kinds of scopes and optics. It brought together some of the biggest brands on the market, as well as less known brands providing excellent value for money. With time, Optics Planet has expanded and its range includes gun-related stuff, ammo and various accessories too, becoming one of the most popular gun websites out there.
It is worth noting that at the moment, you cannot buy any guns from Optics Planet. Noticing the expansion of this portal, chances are you will be able to do it soon. All in all, you can find pretty much anything else you can think of. Apart from scopes and optics, you have gun cases, hearing protection, holsters, magazines, training gear, accessories, cleaning stuff, gunsmithing equipment and so on.
The website provides access to other outdoor related stuff too, such as hunting, survival, military and tactical gear. You can find police stuff as well – such as bulletproof vests – and plenty of gun parts. Most gun parts are made for pistols, shotguns and rifles. As for the prices, expect good value for money and options for every budget.
Those after modern technologies can always check the new category, which provides access to the ultimate gadgets on the market.
Pros
Impressive selection of accessories
Good prices for the quality
Excellent for optics and scopes
Cons
No actual guns for sale, but parts and accessories
Stagarms.com
Stag Arms is one of the top gun websites when it comes to reliability. The people behind this website have made it pretty clear – quality comes first. You benefit from a transferable lifetime warranty, as well as an infinite shot barrel guarantee. What else can you ask for? The brand is confident in its products and it makes it pretty obvious with these statements.
Moving on to the actual guns, you have two options – Stag 10 and Stag 15. When it comes to Stag 10, you can count on .308 Winchester and 6.5 Creedmoor. As for Stag 15, there are a bunch of different guns there – both modern technologies and vintage guns. Almost every product out there is discounted, so get ready to find prices below the market average.
There is also a sale category to find even better deals. Not sure about one gun or another? No problem. The website offers a comprehensive comparison tool that will point you in the right direction. It is worth noting that the website does not offer too many guns for sale – usually around 50. It is obvious that quality comes before quantity here.
Apart from the actual firearms, you will also find a different category with nothing but gun parts. The customer service is great and the portal is dealer friendly too.
Pros
Top quality items
Plenty of special offers and discounts
Dealer friendly
Cons
Not the greatest selection of firearms
Wmdguns.com
WMD Guns might be the best online gun shop if you are after pistols and rifles. The portal has gained notoriety for its unique customization features though, rather than the actual firearms. It provides firearm coatings and each of them is customized based on the customer's needs. Expect high-quality standards and exquisite durability.
When it comes to the actual guns, you have around 50 different items. WMD Guns puts quality before quantity. Almost everything is custom-built, so the store is a good choice if you want a unique gun. You can find pistols, AR pistols, AK rifles, 9mm rifles and a few other categories, as well as special builds that no other store can provide.
Your options are more varied when it comes to accessories. WMD Guns has barrels, gas system parts, hand guards, lower receivers, upper receivers, muzzle devices, .308 parts, Glock parts, magazines and pieces of furniture for storage and display. As for the coatings, they are based on unique technologies developed by WMD Guns.
While there are a few special offers here and there, the flat shipping rate on higher orders is probably the most significant discount from WMD Guns.
Pros
Highly customized guns
Good range of parts and accessories
Uniquely developed coatings for guns
Cons
Only sells pistols and rifles – no shotguns
Best Places To Buy Ammo Online
Many stores out there provide special deals if you buy more than just one item. Some of them come up with various bundles, while others allow you to save money by saving on the shipping rates. All in all, choosing the best online gun store is not all about the actual gun. You need to pay attention to warranties as well, but also consider particular accessories you might need and the ammunition.
There are different types of guns out there that use the same type of ammunition. While buying from the same store is a convenient option, a little research could reveal better deals out there. Furthermore, think about the ammunition in the long run. Sometimes, it pays off getting higher amounts of it for massive discounts, as chances are you will need to buy it anyway at some point.
All in all, here are the top gun websites when it comes to ammunition, as well as what you should expect from them.

Luckygunner.com
Lucky Gunner is specialized in ammunition. You can buy small amounts of ammo for occasional shooting or hunting sessions, but you can also buy in bulk. There are no general prices when it comes to bulk ammo. The more you purchase, the biggest the discount will be, so you will get an individualized pricing quote. These offers are suitable for those willing to purchase more than 25,000 rounds of ammo.
In terms of variety, there is nothing to complain about. When it comes to handgun ammunition, you can find a plethora of different calibers, with 25 ACP, 357 Magnum, 357 Sig, 38 Special, 380, 40 S&W, 45 ACP, 45 GAP, 9mm and 10mm being among the most popular choices out there. Search no more if you are after 22 LR or 22 WMR ammo for your rimfire rifle – a few other calibers included too.
Rifle ammo is even more diversified, with 223, 224 Valkyrie, 30 Carbine, 30-06, 300 Blackout, 50 Cal and 5.7x28mm calibers being the most popular ones. Then, you got ammo for shotguns, such as 12 gauge and 20 gauge, not to mention reloading supplies – bullets and brass casings. Gun accessories are just as popular – lots of options for cans, cases, cleaning stuff, holsters, targets and so on.
New stuff is added on a daily basis. If something is out of stock, simply check back the next day. If you are after special offers, check out the specials section – massive discounts that often exceed 50%. Finally, it is worth noting that Lucky Gunner also has its own labs to test various types of ammo – test results are given online to help users make more informed decisions. 
Pros
·         Great variety of calibers for various guns
·         Plenty of accessories
·         Lab tests available online
Cons
·         Items go in and out of stock on a daily basis

Gorillaammo.com
Gorilla Ammo is one of the top online gun stores for those interested in ammo – great deals, lots of choices and a few extras to keep people interested. The company has a few missions that make it stand out. Everything is tested and controlled for quality. It has its own laboratories for ballistic tests as well, not to mention developing its own gear.
When it comes to ammo, you have two options. You can shop for ammo by caliber, but you can also do it by type. Shopping by caliber gives you a few options – .45 ACP, .223 / 5.56, .260 Rem, .308 Win, .380 ACP, 300 Blackout, 6.5 Creedmoor and 9mm. These are the most popular calibers out there and cover different types of guns.
When shopping by ammo type, your options include Gorilla Defense, Hunt, Subsonic, Target and Pistol. Apart from the actual ammunition, Gorilla Ammo also provides access to plenty of parts and accessories. You can get complete firearms, barrels, bolt carrier groups, gas blocks, hand guards, lower parts, mags, triggers and so on.
Gorilla gear is also available for the most enthusiastic fans – from stickers and patches to shirts and bottle openers. Over the past few years, Gorilla Ammo has specialized in sophisticated polymer ammo. This type of ammo is about 30% lighter than classic brass ammo. According to the expert staff, this is the future, so you do have some solid options out there.
Pros
Good stock for the most popular calibers out there
Parts and gear available too
Laboratory tests for quality
Cons
Hard to find rare calibers
Conclusion
As a short final conclusion, finding the best online gun store could be a bit challenging. There are lots of options out there. Some of them may seem better than others, but what works for some people will not work for everyone else. Ideally, you should take your time to do your homework and identify your personal needs before committing to a particular gun – perhaps try it in real life for a few rounds too.
The best place to buy guns depends on these needs. Any of the above-mentioned stores can provide a good selection. Some of them are better for those who want the latest technologies on the market. Some others are more suitable to those who stick to classics. Then, you also have a few portals for rare finds and collector's items.
When about to make a purchase, make sure you have a reliable option for ammo as well. Ideally, you should be able to find the right accessories too. Find the best deals and determine which option is better based on your expectations and necessities. If you are less experienced, a bit of education is mandatory – perhaps even get in touch with the customer service for a few hints.​